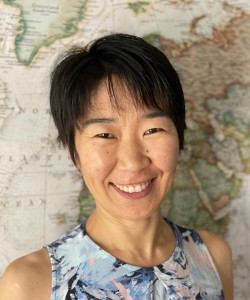 Dr. Vera Kuklina is a Research Professor at the Department of Geography at the George Washington University and a Senior Researcher at the V.B. Sochava Institute of Geography, Siberian Branch of Russian Academy of Sciences.
Her research interests include urbanization of indigenous people, traditional land use, socio-ecological systems, cultural geographies of infrastructure and remoteness.
Dr. Kuklina leads research projects on Frozen Commons and Informal Roads funded by the National Science Foundation and co-leads project Building Socio-Ecological Resilience through Urban Green, Blue and White Space, supported by the Belmont Forum. She also co-leads an ArtSLInK initiative, focused on convergence of science, arts and place-based local and Indigenous Knowledge systems.
Vera Kuklina is the author of about seventy articles and a monograph Local communities in Multiethnic environment of South Siberia: cultural-geographical view (in Russian), Novosibirsk 2006. Among the recent publications there are papers in Environmental Research Letters, Polar Science, Polar Record, Eurasian Geography and Economics, Polar Geography, Geoforum, and Sustainability.
She serves as a Co-Chair in the Eurasian Specialty Group of the American Association of Geographers and a leader of the Arctic Infrastructure Theme of the Council of International Arctic Social Sciences Association.