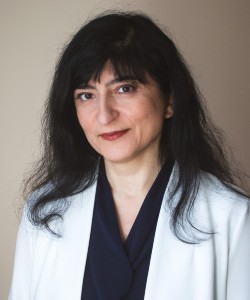 Janna Ataiants, DrPH, MPA, MA, is a Senior Research Scientist at the Department of Community Health and Prevention of Drexel University's Dornsife School of Public Health.
Her research focuses on the experiences of vulnerable women, including immigrant women, women who use drugs, and female victims of human trafficking.  Dr. Ataiants' research also involved studying the professional adaptation of Russian immigrants working in the US high-tech sector, as well as analyzing violations of human rights of undocumented children at the U.S. border.
In the past, Dr. Ataiants worked for Open Society Foundations as a Program Officer at the International Harm Reduction Development Program where she oversaw grants, and provided technical and capacity-building assistance to harm reduction nonprofits in the countries of the former Soviet Union.  
She also worked as a consultant for HIV prevention networks and community-based groups, including EVA, a non-governmental organization that supports Russian women affected by HIV.