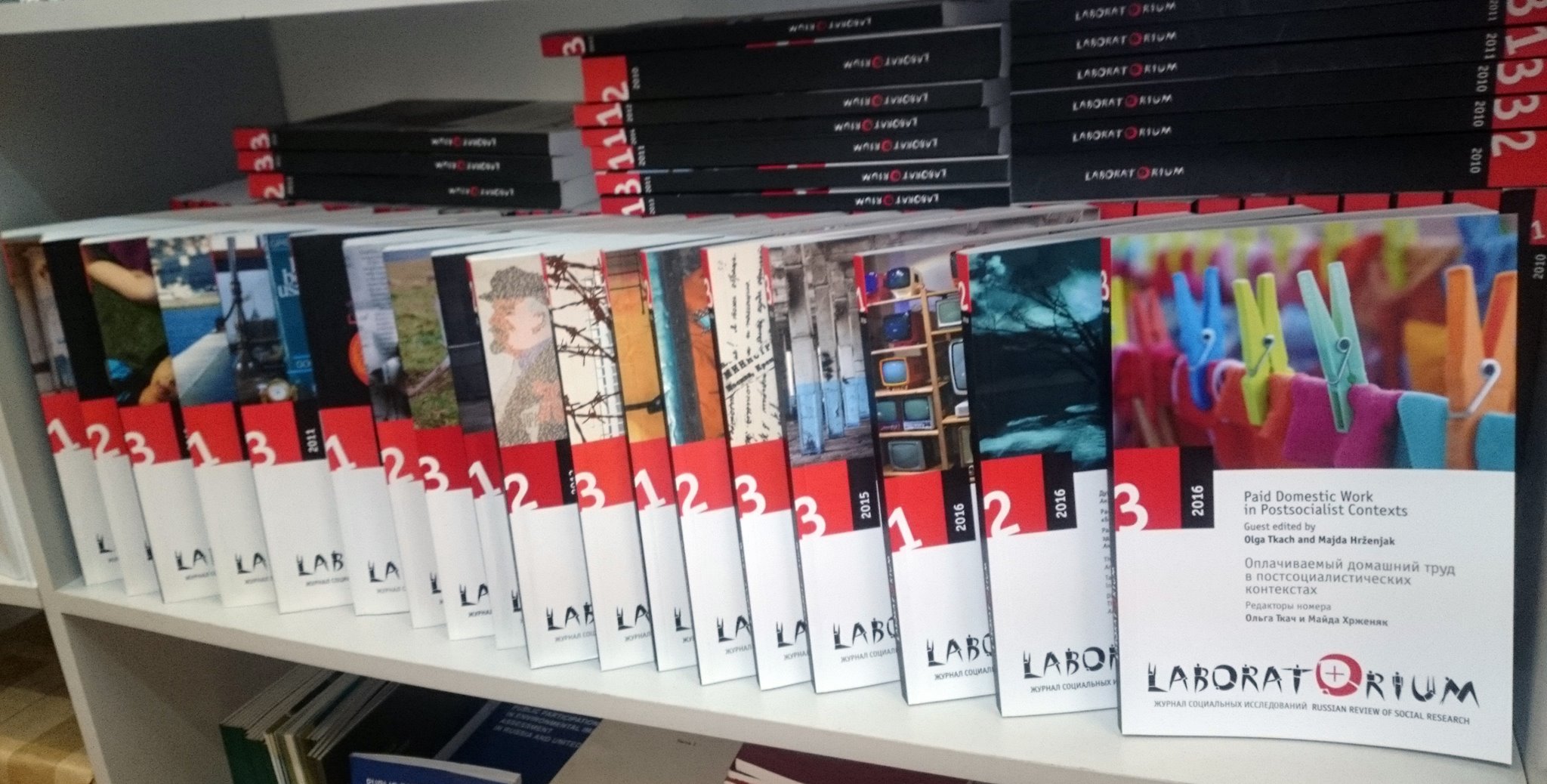 Laboratorium: Russian Review of Social Research is an open-access, peer-reviewed journal in social sciences, established by the Centre for Independent Social Research (Saint Petersburg, Russia) and produced by an international group of scholars. The bilingual (Russian and English) journal comes out three times a year and publishes materials based on empirical qualitative social research.
Vol. 14 No. 1 (2021)
Rethinking Neighborness
Guest edited by Olga Brednikova and Elena Bogdanova
Neighborness is a fairly obvious object of anthropological and sociological research, as the study of relations among neighbors essentially seeks to answer the main questions these disciplines pose: what makes communal life possible and why and how people live together. Neighbor relations have been studied for a long time, yet, surprisingly, they remain a popular subject matter. Its seeming stability and long-lasting relevance notwithstanding, neighborness is a dynamically changing phenomenon. In Russia, over a period of 30 years, that is, literally, in the span of one generation, several models of neighbor relations have come and gone, and the repertoire of neighborly practices has changed almost entirely. The openness, intimacy, and mutual dependence typical of communal life in Soviet times gave way to post-Soviet walling in and distancing, only to be replaced by diversified relationships in a whole range of scenarios, including both careful maintenance of boundaries and intensive communality. Today neighborness continues to undergo changes. A partial transfer of neighbor relations into digital space yields a variety of communication scenarios and allows for a more efficient management of relations with one's neighbors. Processes of urban gentrification activated by the development of real estate market give relevance to new topics in research on neighborness. Prior to the 2000s, researchers mostly asked "Where do neighbor relations emerge?" and "What kind of relations bind neighbors together?," whereas now, in response to growing social disparity, the most frequently posed question is "Who are neighbors?"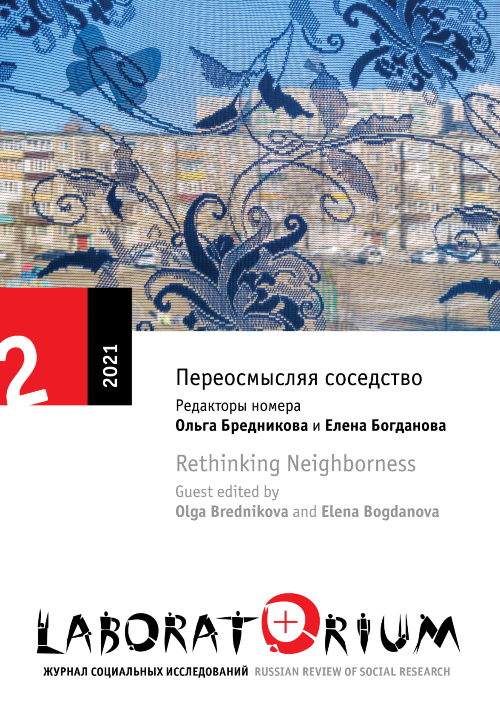 Laboratorium: Russian Review of Social Research "Rethinking Neighborness"
Dear Colleagues and Friends!
We invite you to take part in the public presentation of
Thematic issue of  Laboratorium: Russian Review of Social Research
"Rethinking Neighborness" https://soclabo.org/index.php/laboratorium/issue/view/39
guest edited by Olga Brednikova and Elena Bogdanova.
The presentation will be arranged on
Monday, December 20th at 18.00-19.00 (Moscow Time).
The meeting will be held online in Zoom.
Participants of the presentation:
Commentators: Anna Zhelnina (University of Helsinki), Regina Smith (Indiana University).
Authors of the Issue: Oksana Zaporozhets, Olga Gromasheva, Liubov Chernysheva, Elvira Gizatullina, Elena Bogdanova, Olga Brednikova.
Language: Russian and English.
Preregistration: https://forms.gle/GZNP6e6i1iEeYMwXA.
For additional information please write to info@soclabo.org.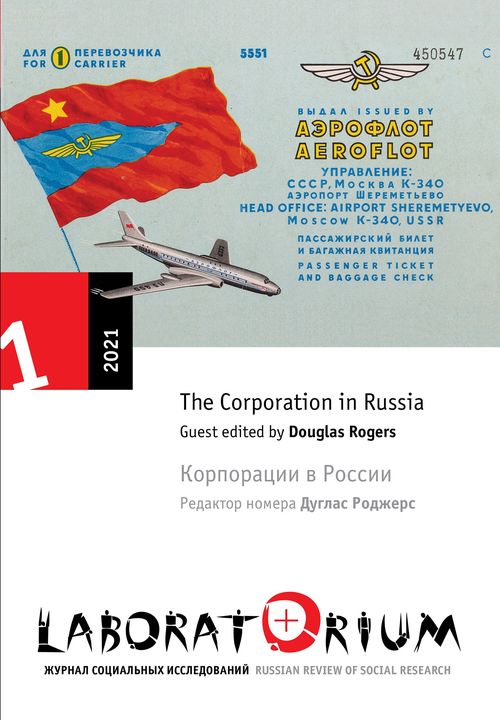 Vol. 13 No. 1 (2021)
The Corporation in Russia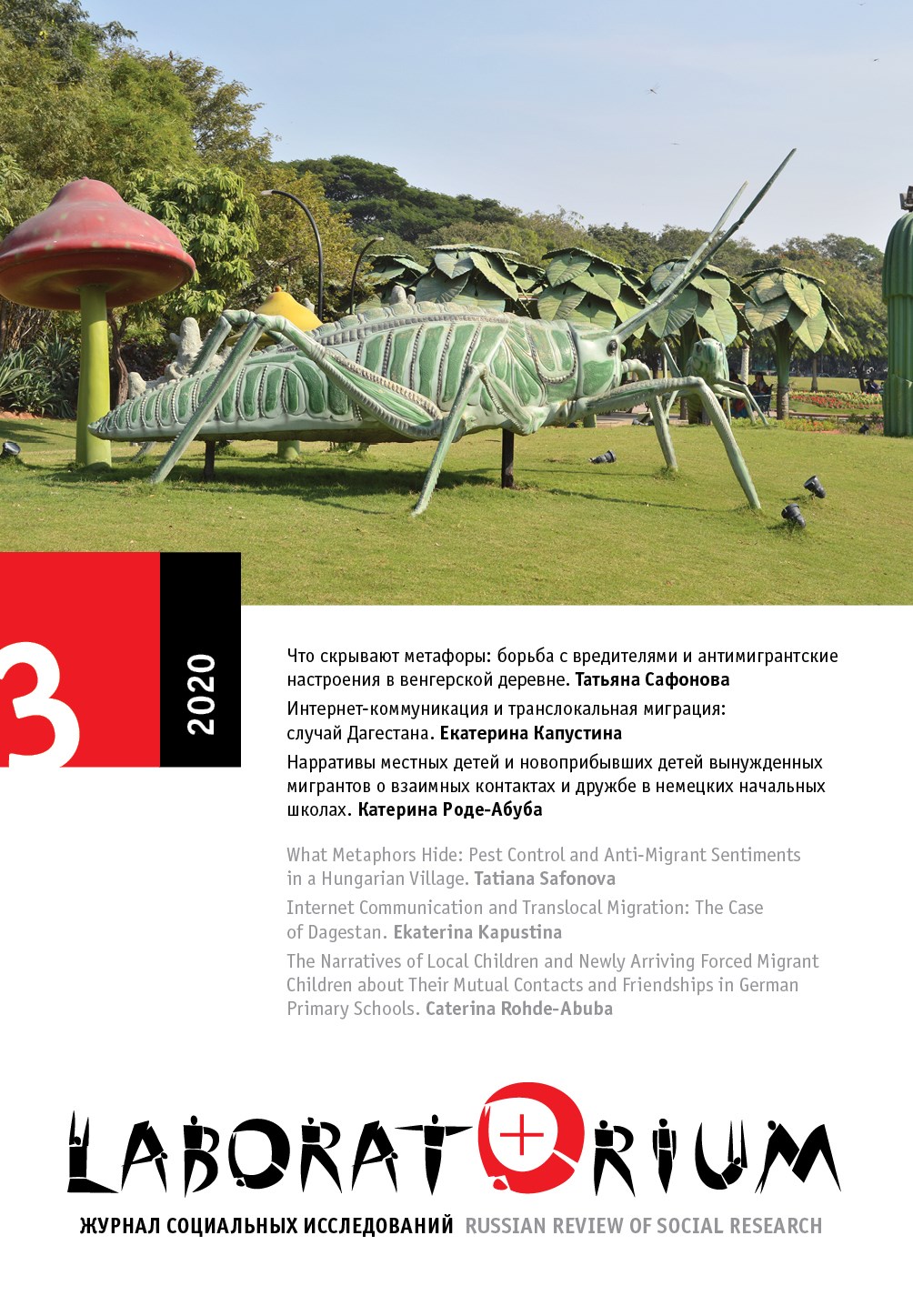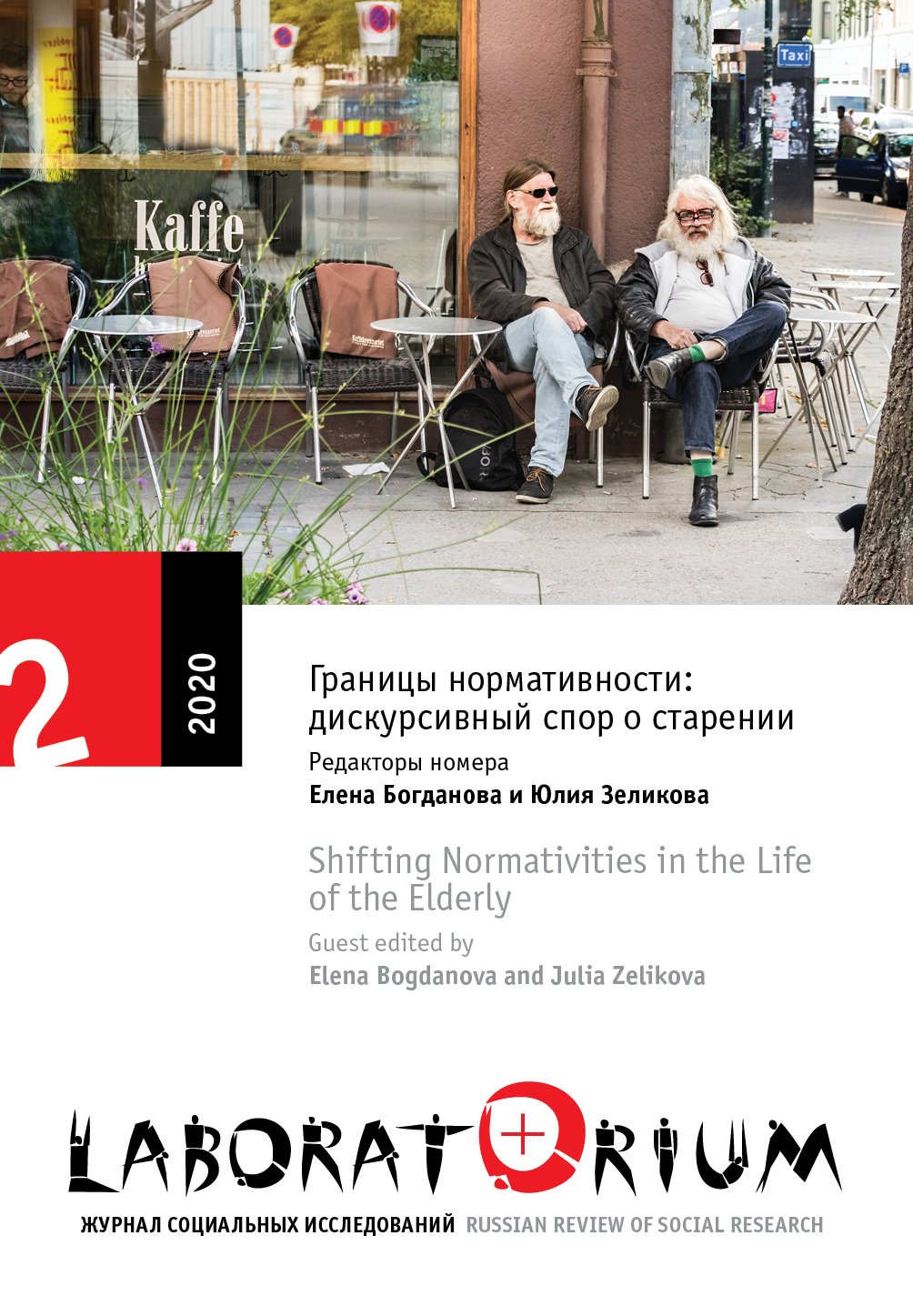 Vol. 12 No. 2 (2020)
Shifting Normativities in the Life of the Elderly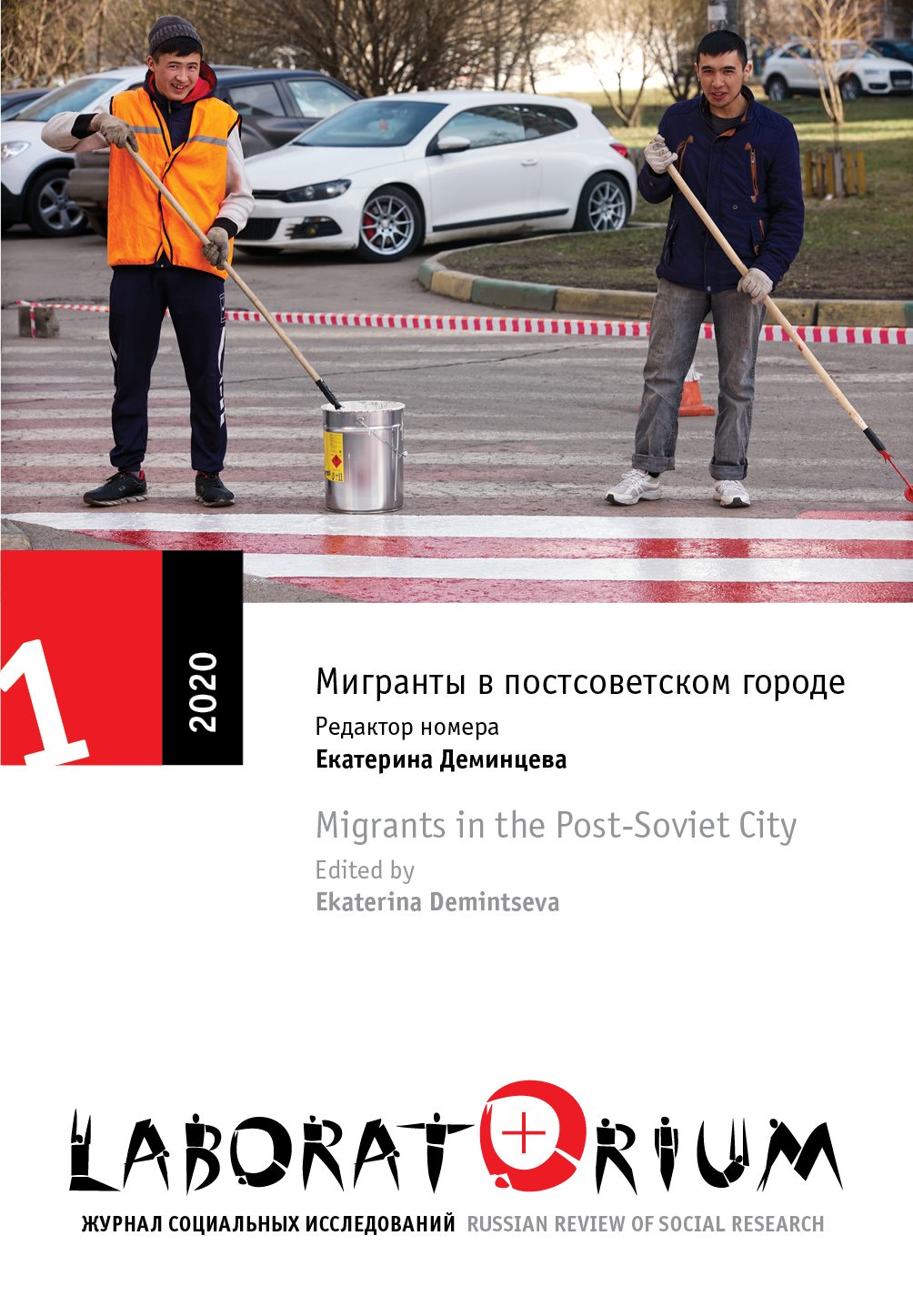 Vol. 12 No. 1 (2020)
Migrants in the Post-Soviet City