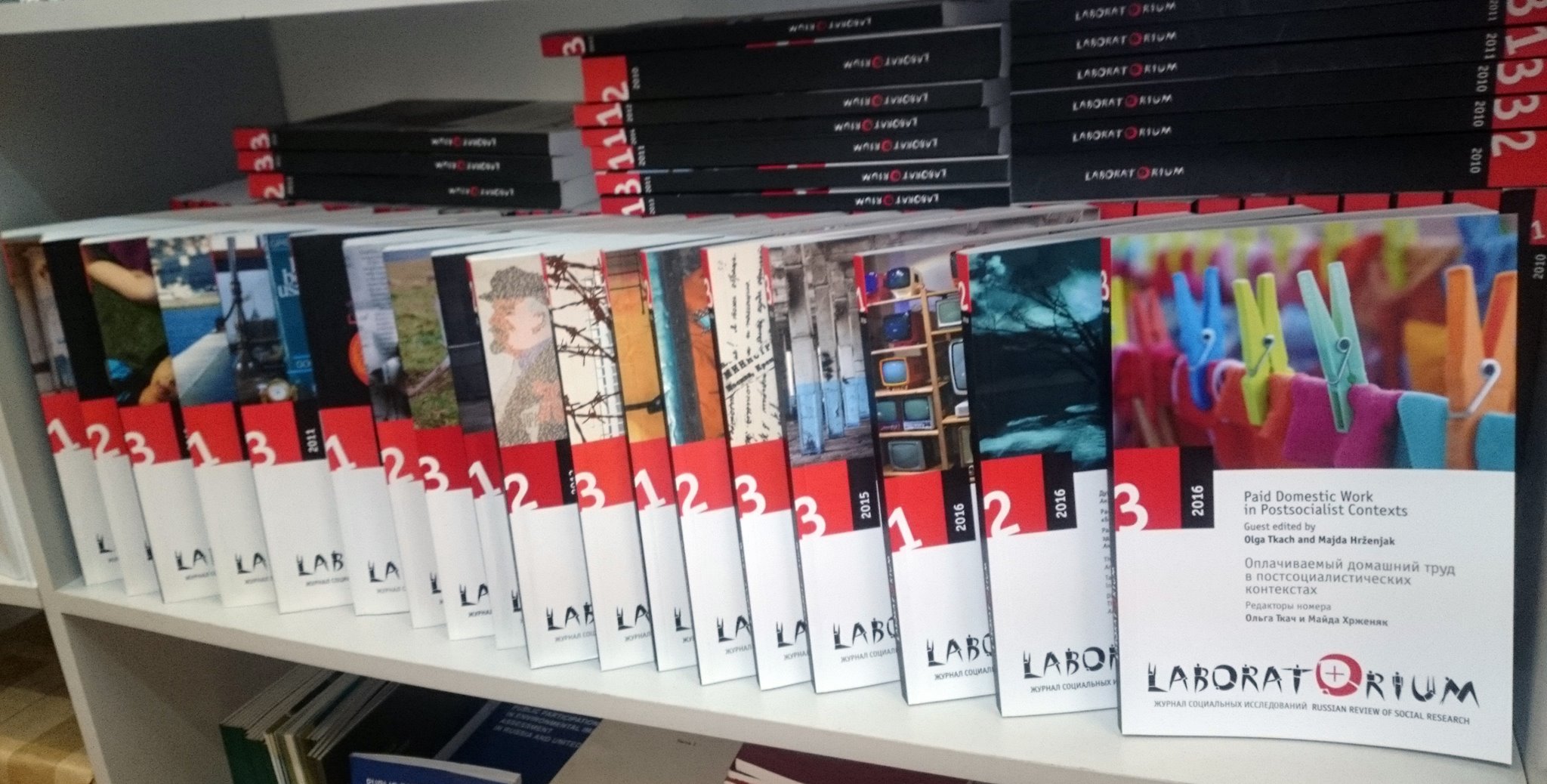 Laboratorium: Russian Review of Social Research is an open-access, peer-reviewed journal in social sciences, established by the Centre for Independent Social Research (Saint Petersburg, Russia) and produced by an international group of scholars. The bilingual (Russian and English) journal comes out three times a year and publishes materials based on empirical qualitative social research.
Vol. 14 No. 1 (2022)
Lead editor: Elena Nikiforova
Family and Partnership on the Way to "Constant Happiness": Transformation of Gender Ideology in the Process of Religious Conversion to Western Buddhism in Russia
Svetlana Yaroshenko, Valentina Isaeva, Konstantin S. Divisenko
Poetics and Practice of Modern Urbanism: "Garden City" as a Technology of Social Integration in Obninsk in the 1960s
Alexandra Kasatkina
"Industrial Safety and the Construction of "Soviet Quality": Work Clothes during the Khrushchev Period
Anna Petrova
"Tell Me What Hurts Right Now": Involving Children in Doctor- Parent Interaction through Asking a Question
Aleksandr Shirokov
How Evidence-Based Medicine Developed in Russia: From Internet Forums to Evidence-Based Clinics
Oksana Parfenova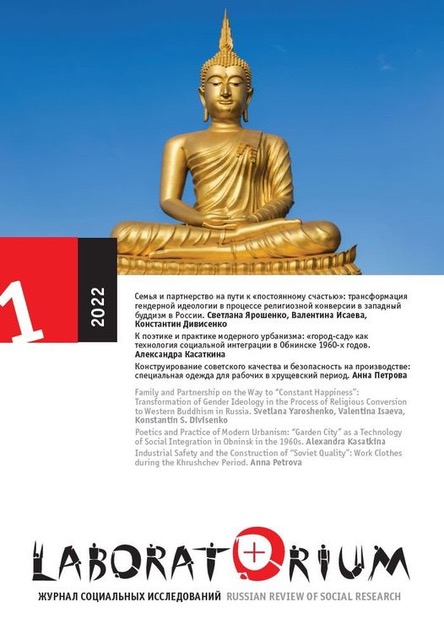 Laboratorium: "Post-Soviet Studies: Crisis of Conventions and Compromises"
Dear Colleagues and Friends!
International Journal Laboratorium: Russian Review of Social Research in collaboration with Aleksanteri Institute arrange a roundtable discussion
"Post-Soviet Studies: Crisis of Conventions and Compromises"
When: October 19, 2022 18.00–19.30
Where: Humina room on the 3rd floor, Metsätalo
Meeting ID: 692 2714 8299 | Passcode: 603740
As part of this roundtable, there will be an open discussion of what the military aggression in Ukraine means for the research field that used to call itself "post-Soviet studies". Over the past decades social sciences have engaged with the legacy of socialism, various configurations of the post-Soviet transformations, reforms and institutional building, the phenomenon of nostalgia for the Soviet ethos, forms of historical memory, the Soviet past, formation and attenuation of identities, historical traumas, etc. All these topics have comprised a rich interdisciplinary agenda of the post-Soviet studies over decades. The ongoing crisis poses a new challenge for the post-Soviet studies. It problematized many, if not all, academic conventions and compromises that have been formed within the framework of the post-Soviet studies over the years of their existence. Everything related to the spatial and temporal conventions of the post-Soviet worlds, including the foundations of the (post-)Soviet identities, now needs to be re-conceptualized.
These are the questions to be discussed at the roundtable:
Have post-Soviet studies as a subset of area studies been underestimated and prematurely abandoned? Or did the framework outlive its usefulness and lingered artificially?
How will the ongoing events in Ukraine influence the epistemic aspects of research into post-Socialist transformations in terms of temporal and spatial conventions, identities, historical memory, trends of development, etc.?
How decolonization of post-Soviet studies may be realized? Will the decolonization of post-Soviet studies lead to the formation of new configurations and hierarchies in the understanding of the post-Soviet space? Will it lead to degeneration (cancellation) of Russian studies?
How does the current crisis fit within or expand the scope of post-Soviet studies and its traditional subjects?
Is the compromise of borrowing Western theories fair? Should researchers of post-Soviet transformations learn to theorize? Can they be competitive in the international social science arena?
Moderator: Dr. Elena Bogdanova, editor of Laboratorium: Russian Review  of Social Research
Speakers:
Dr. Judith Pallot, Professor of Aleksanteri Institute, University of Helsinki / Emeritus Professor, University of Oxford (Christ Church)
Dr. Marianna Muravyeva, Professor of Russian Law and Administration For Legal and Peaceful Conflict Resolution Faculty of Law / Aleksanteri Institute, University of Helsinki
Dr. Dace Dzenovska, Associate Professor in the Anthropology of Migration, University of Oxford
Dr. Jeremy Morris, Professor of School of Culture and Society – Russian and Balkan Studies, subject at Aarhus University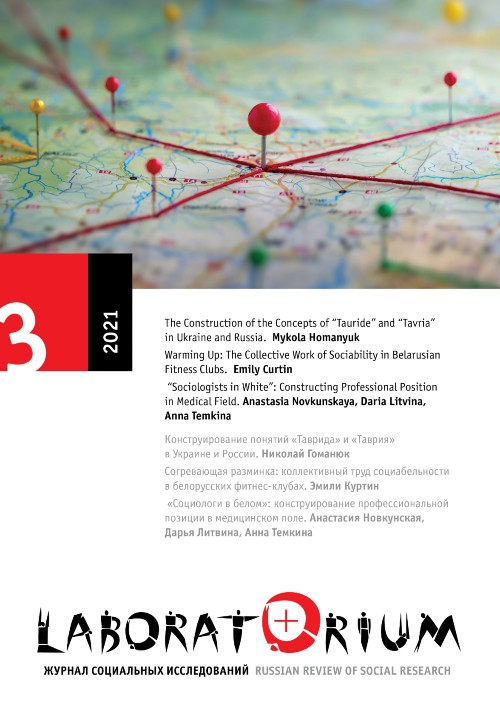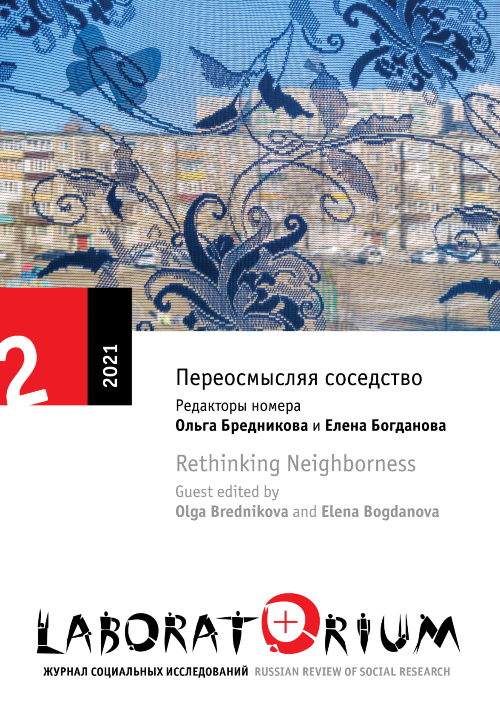 Vol. 13 No. 2 (2021)
Rethinking Neighborness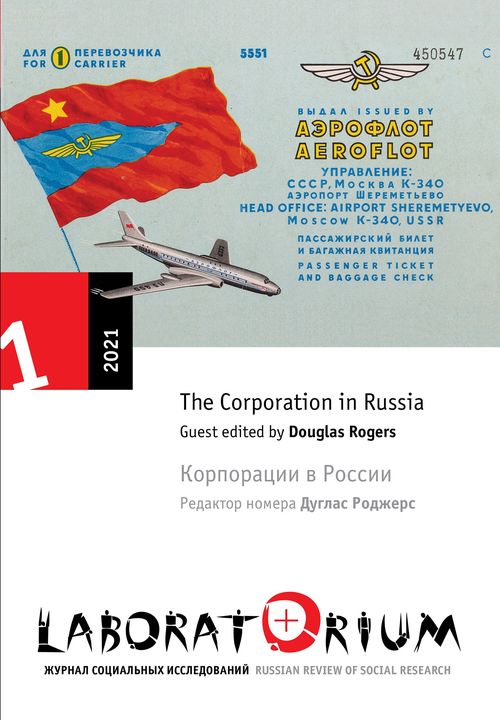 Vol. 13 No. 1 (2021)
The Corporation in Russia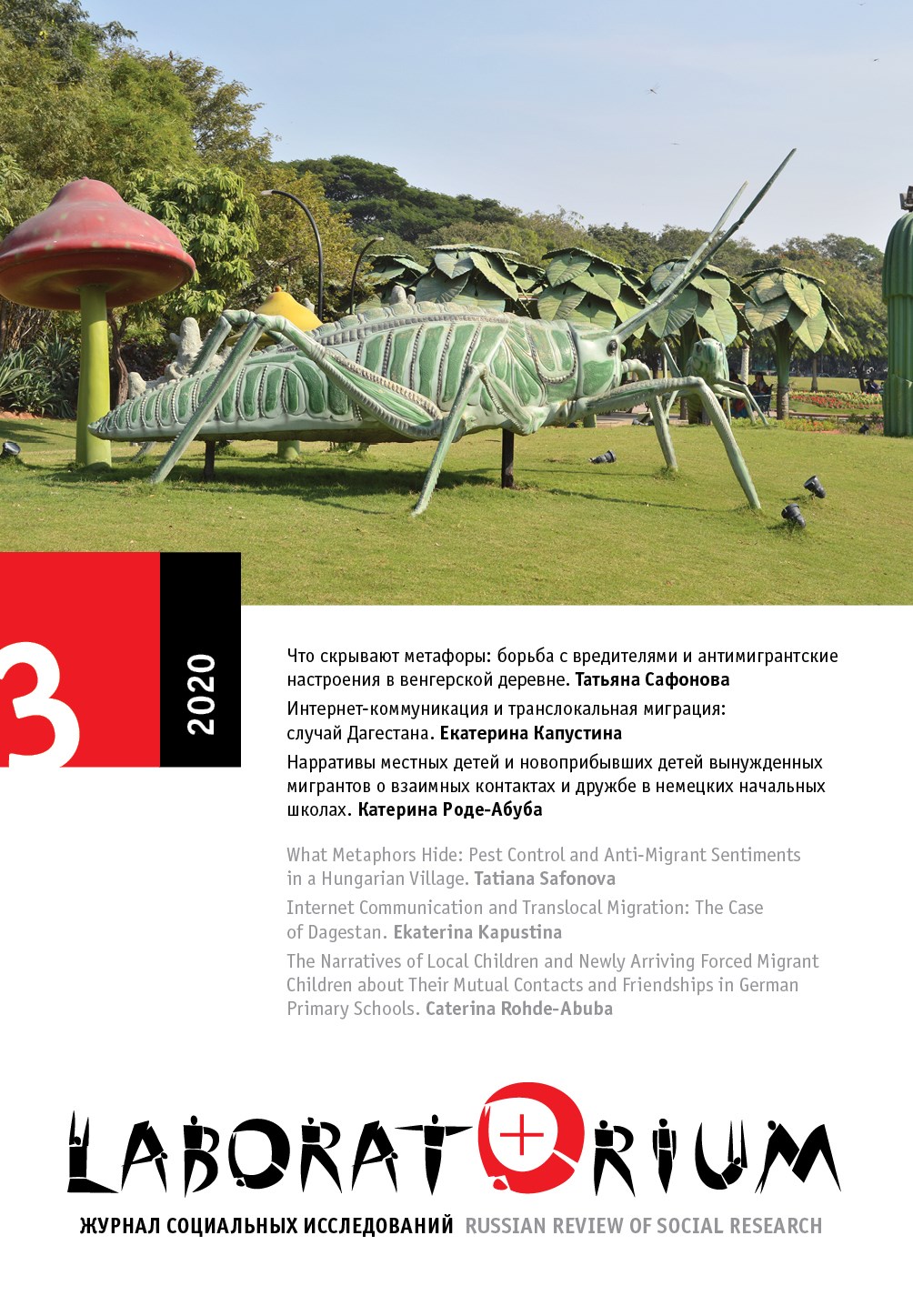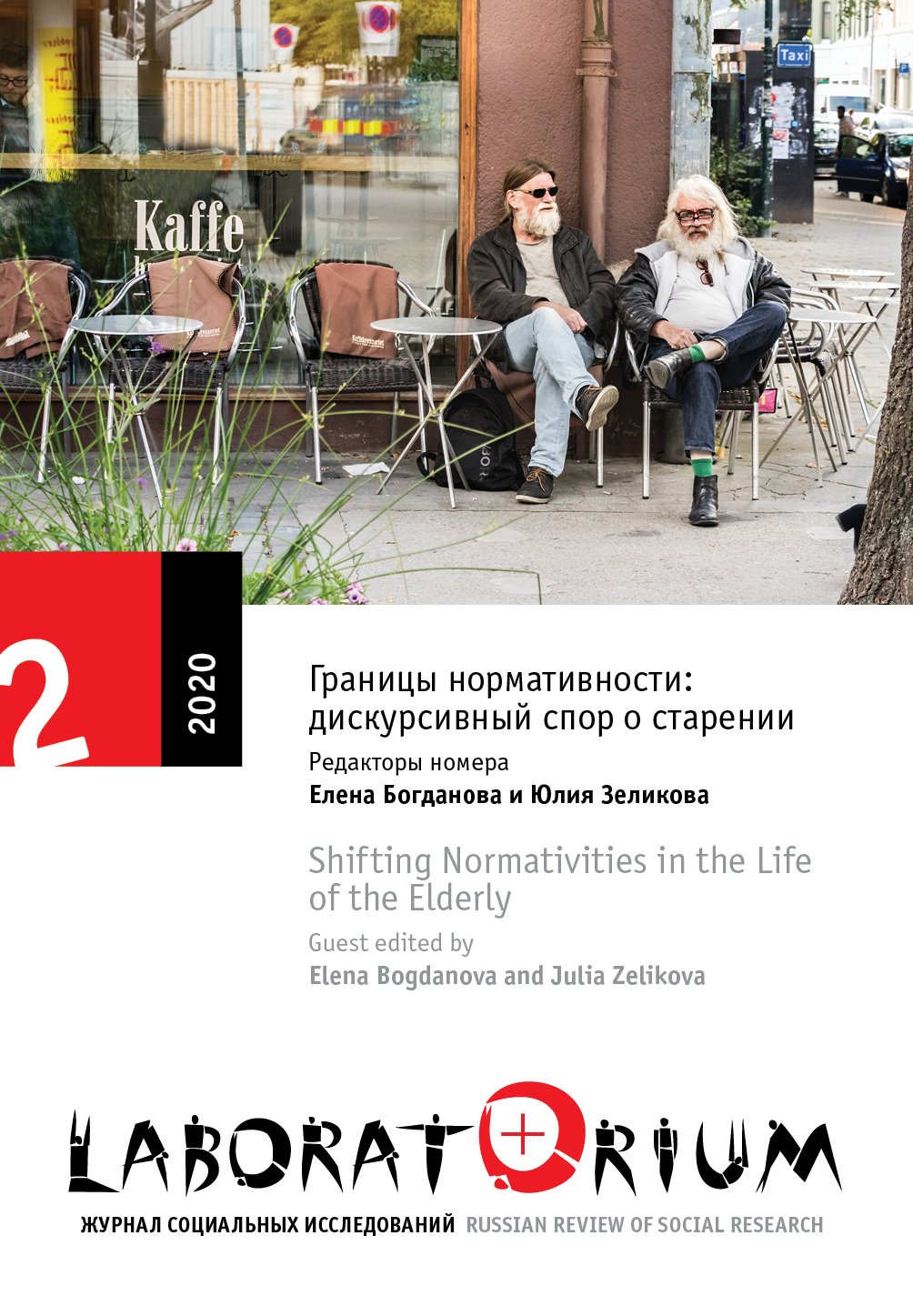 Vol. 12 No. 2 (2020)
Shifting Normativities in the Life of the Elderly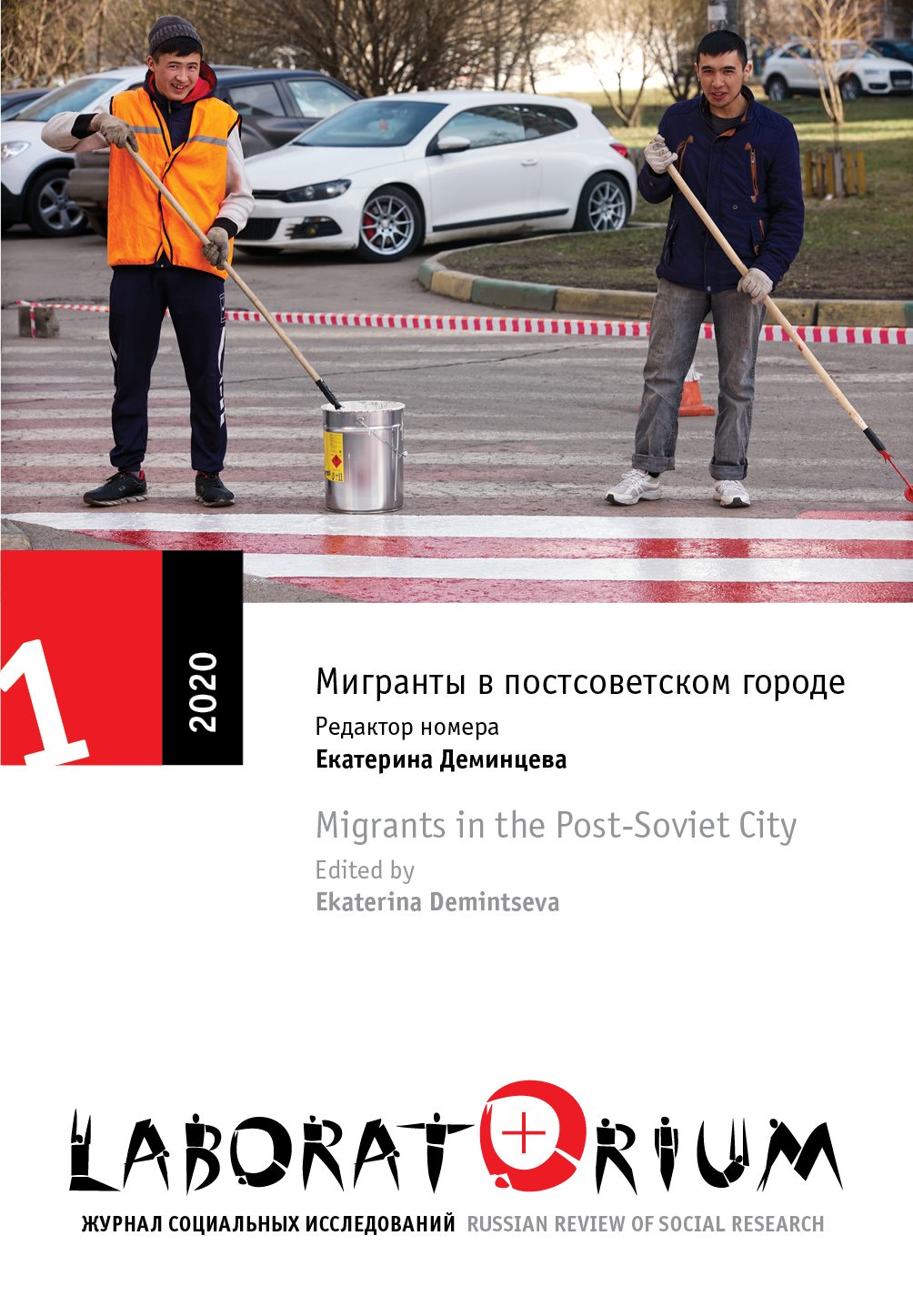 Vol. 12 No. 1 (2020)
Migrants in the Post-Soviet City