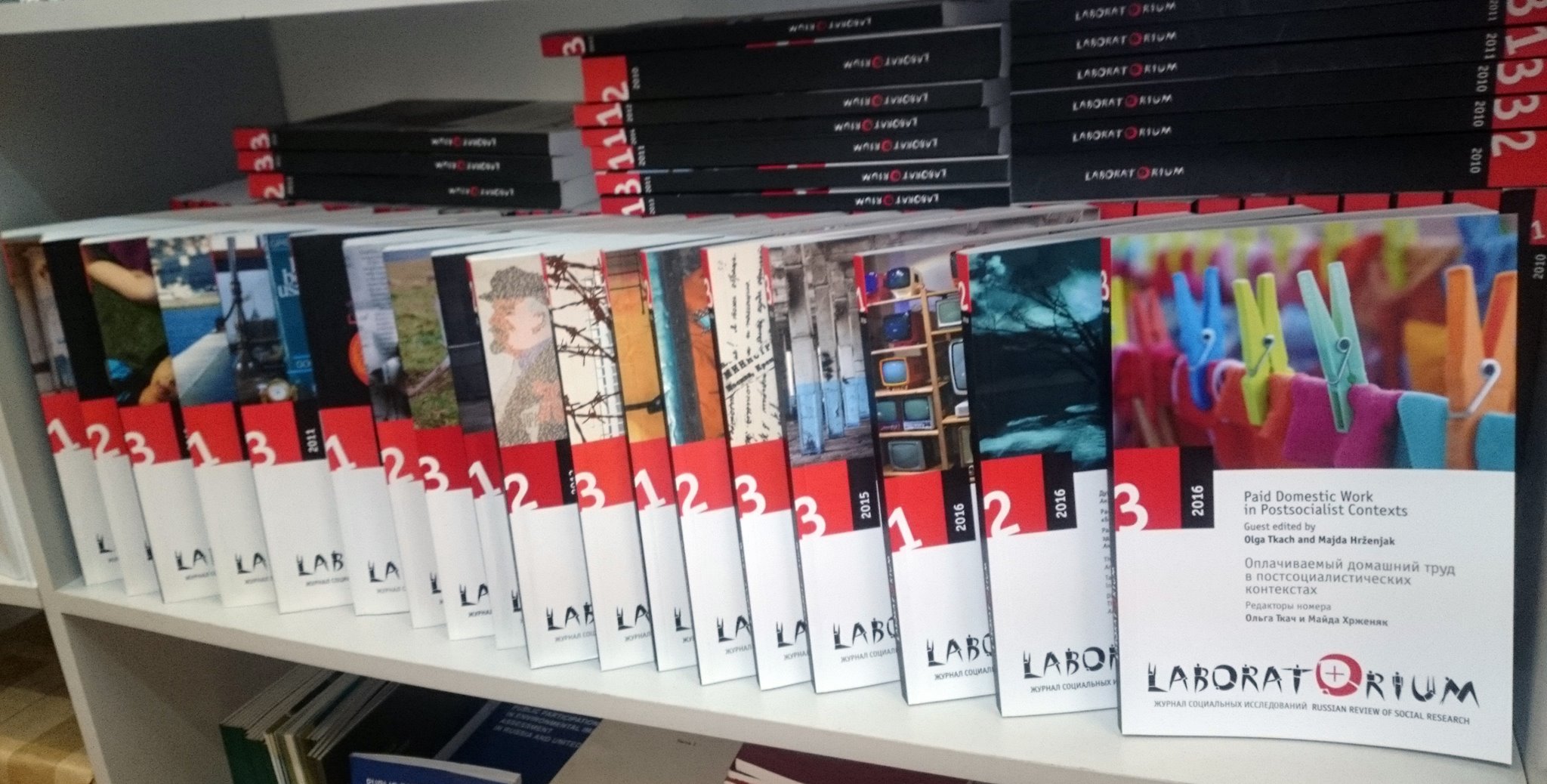 Laboratorium: Russian Review of Social Research is an open-access, peer-reviewed journal in social sciences, established by the Centre for Independent Social Research (Saint Petersburg, Russia) and produced by an international group of scholars. The bilingual (Russian and English) journal comes out three times a year and publishes materials based on empirical qualitative social research.
Vol. 13 No. 3 (2021)
Lead editor: Anna Paretskaya
The Construction of the Concepts of "Tauride" and "Tavria" in Ukraine and Russia
Mykola Homanyuk
Warming Up: The Collective Work of Sociability in Belarusian Fitness Clubs
Emily Curtin
"Sociologists in White": Constructing Professional Position in Medical Field
Anastasia Novkunskaya, Daria Litvina, Anna Temkina
Gendering of Nation Branding in Kyrgyzstan: Kurmanjan Datka: Queen of the Mountains
Snezhanna Atanova
Social Theater in the Crisis Time in Ukraine: A Sociological Perspective (on the Basis of Data from Kharkiv)
Yuliya Soroka, Anna Savchenko
Exclusive Citizenship-Membership? Meanings of Finnish-Russian Bonds and Belonging
Teemu Oivo
The Romanovs Revisited: The Reimagining of the Romanovs within "Russia My History" History Parks
Joe Colleyshaw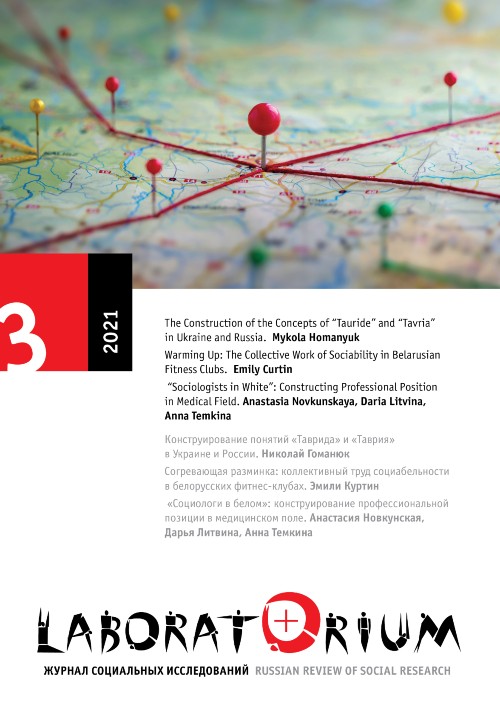 Laboratorium: Russian Review of Social Research "Rethinking Neighborness"
Dear Colleagues and Friends!
We invite you to take part in the public presentation of
Thematic issue of  Laboratorium: Russian Review of Social Research
"Rethinking Neighborness" https://soclabo.org/index.php/laboratorium/issue/view/39
guest edited by Olga Brednikova and Elena Bogdanova.
The presentation will be arranged on
Monday, December 20th at 18.00-19.00 (Moscow Time).
The meeting will be held online in Zoom.
Participants of the presentation:
Commentators: Anna Zhelnina (University of Helsinki), Regina Smith (Indiana University).
Authors of the Issue: Oksana Zaporozhets, Olga Gromasheva, Liubov Chernysheva, Elvira Gizatullina, Elena Bogdanova, Olga Brednikova.
Language: Russian and English.
Preregistration: https://forms.gle/GZNP6e6i1iEeYMwXA.
For additional information please write to info@soclabo.org.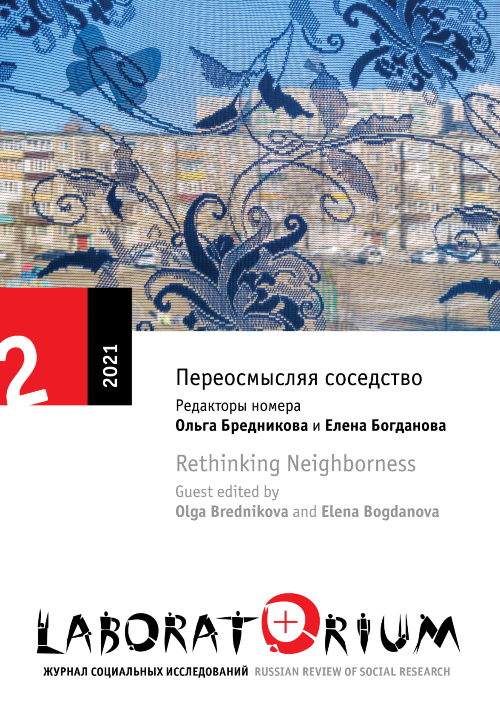 Vol. 13 No. 2 (2021)
Rethinking Neighborness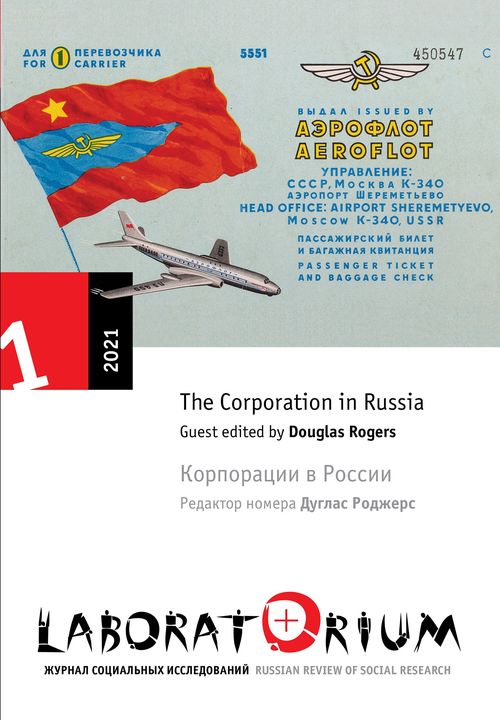 Vol. 13 No. 1 (2021)
The Corporation in Russia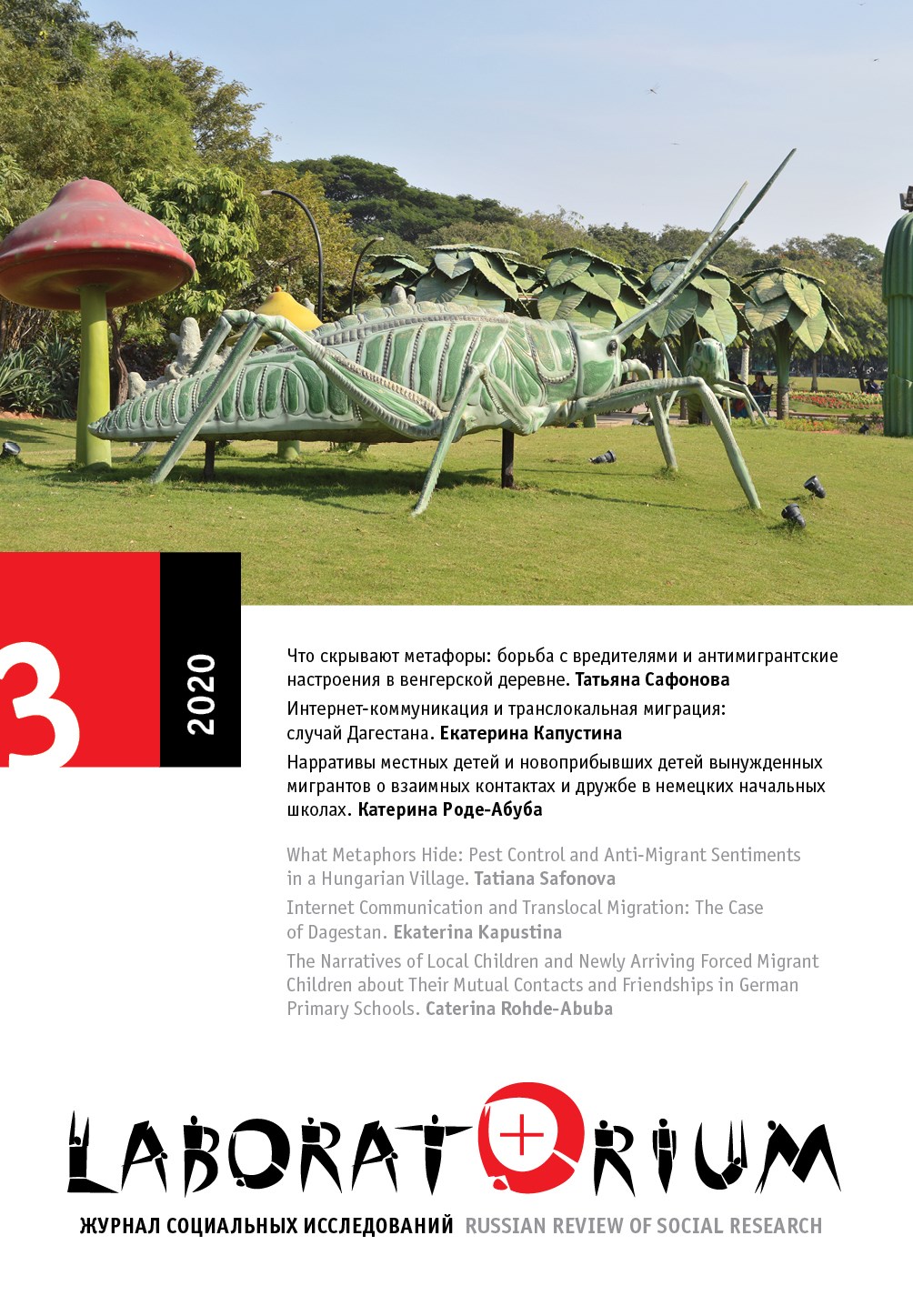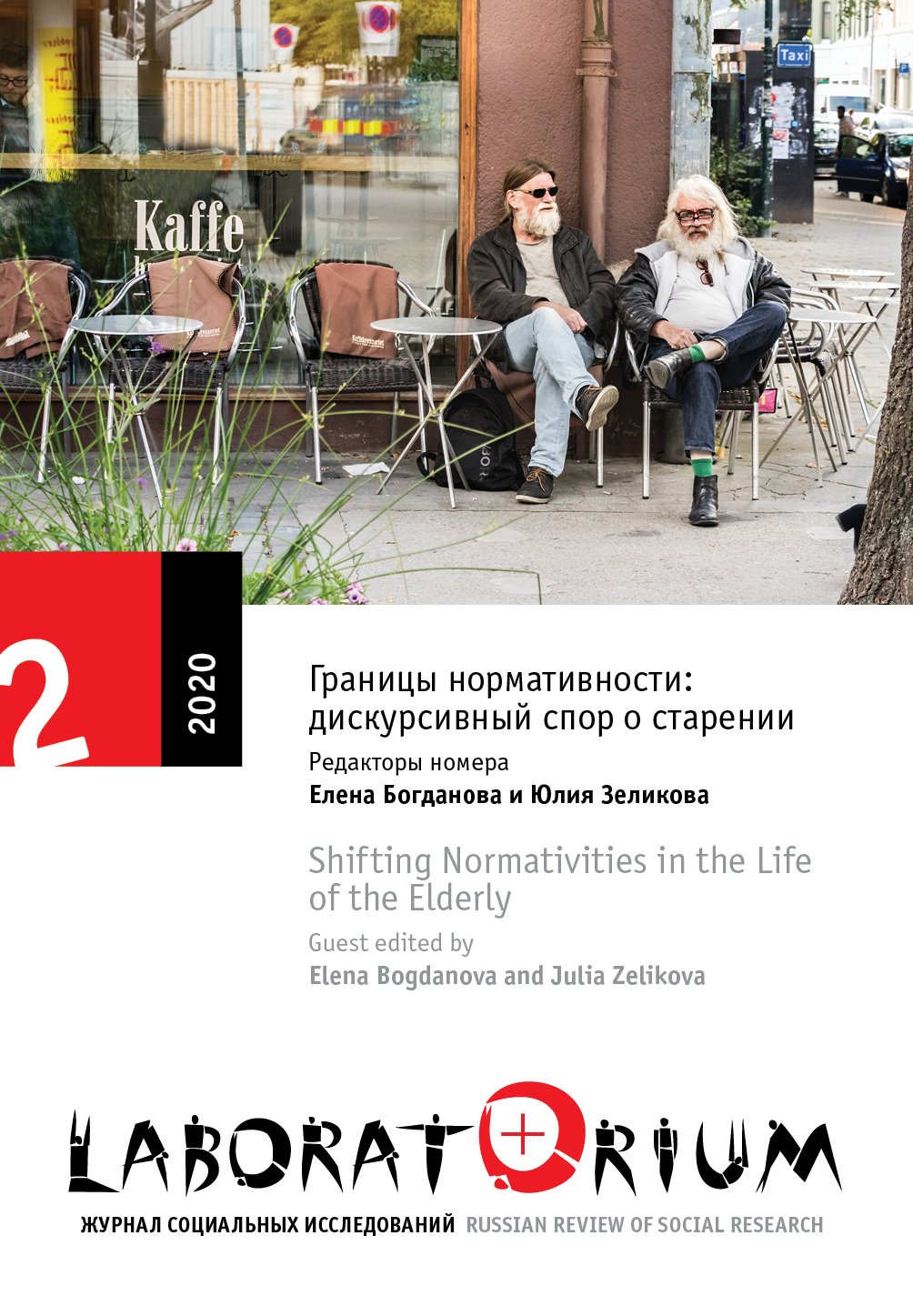 Vol. 12 No. 2 (2020)
Shifting Normativities in the Life of the Elderly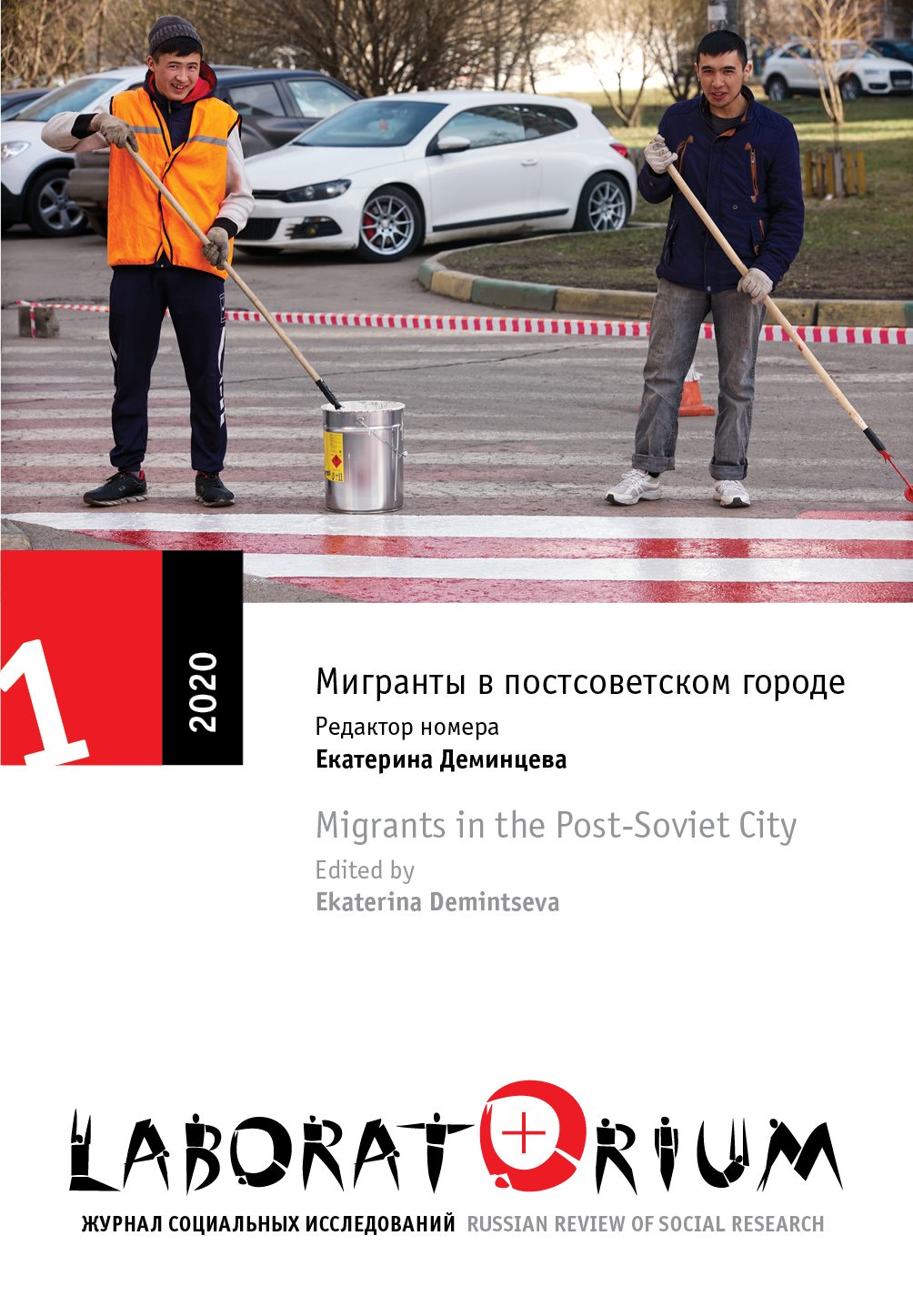 Vol. 12 No. 1 (2020)
Migrants in the Post-Soviet City